Perfect for any holiday, we are whipping up delicious dips to feed your crowd.  Featuring both sweet and savory dips, and a selection of grilled and fresh vegetables and fruits, fresh bread and crackers, this board has something for everyone. 
This board is packed with so much nutrition and flavor, that you can skip the meal and just party on celebrating our Independence Day. 
All dips are vegan, gluten free and dairy free.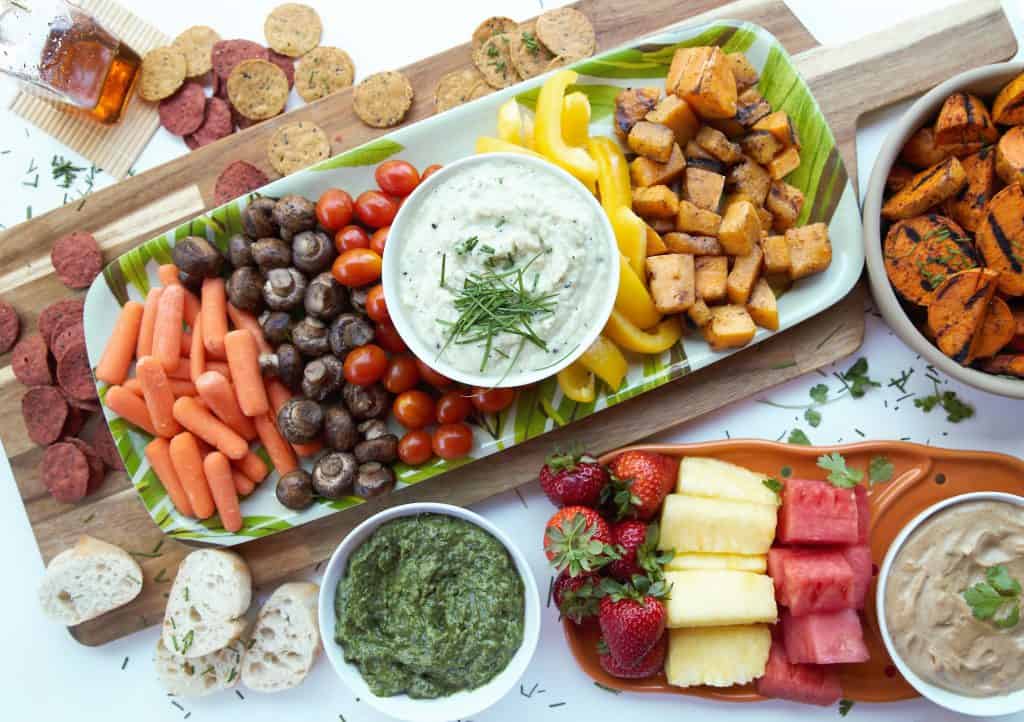 Jump to:
Equipment
George Foreman Indoor Outdoor Grill. Check out my complete review of this grill here, and take a look at all of the recipes that I have been grilling and why it makes your grilling indoors or outdoors, so much easier. This post contains affiliate links.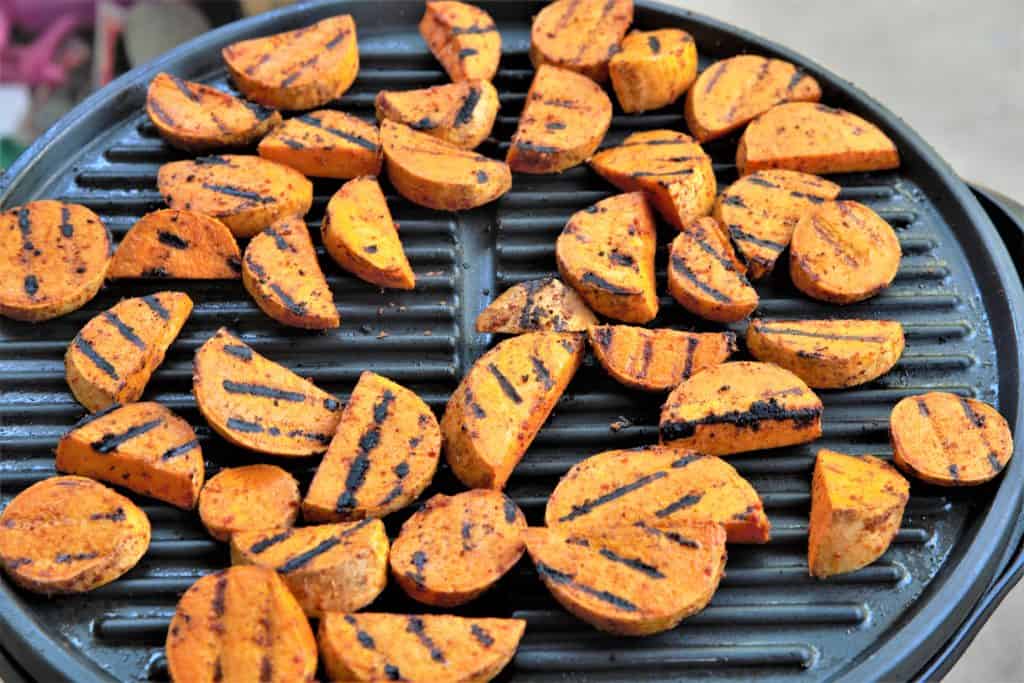 This recipe features fresh kale, fresh spinach, cherry tomatoes and fresh herbs. (which I grew myself) There is nothing that tastes better than growing your own vegetables and herbs. If you don't have a big yard like I don't, check out this organic patio garden that I planted--I love this. All of my herbs and some vegetables come from my very own patio!
Ingredients
First and foremost, an appetizer board in my house will always include healthy and delicious food. No processed, chemical and preservative laden foods are welcome here.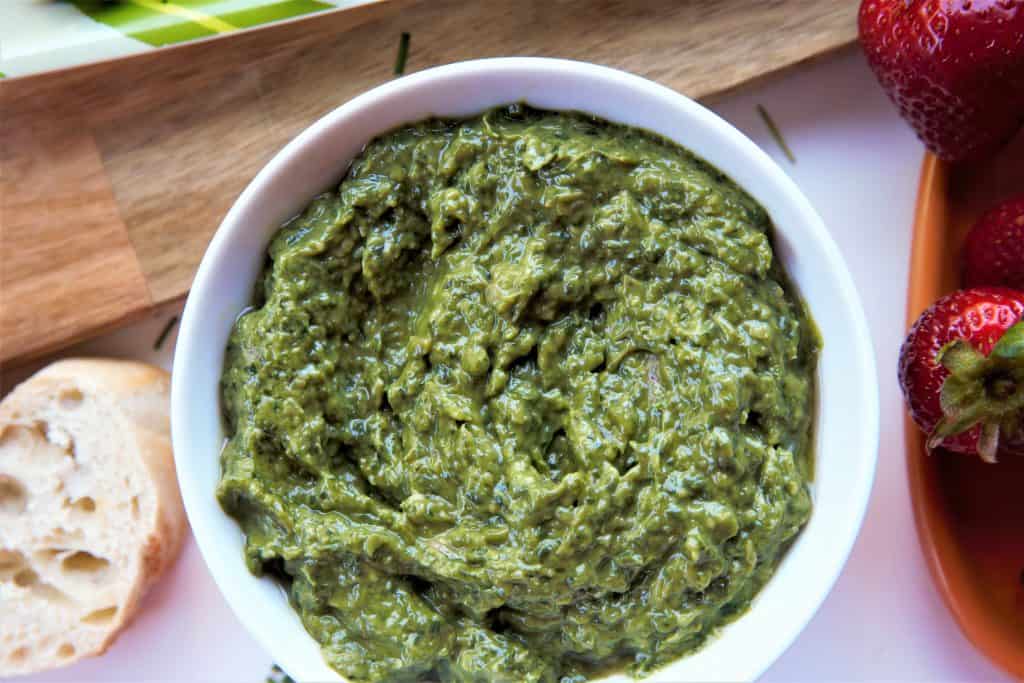 We start with fruits and vegetables. In this appetizer board, I have 2 savory dips (kale spinach and zucchini onion) and 1 sweet fig dip. For those savory flavors, we have carrots, mushrooms, tomatoes, peppers, squash and grilled sweet potatoes. Also included are mini french bread bites and sweet potato and beet crackers. For the sweet dip, we serve strawberries, pineapple, and watermelon.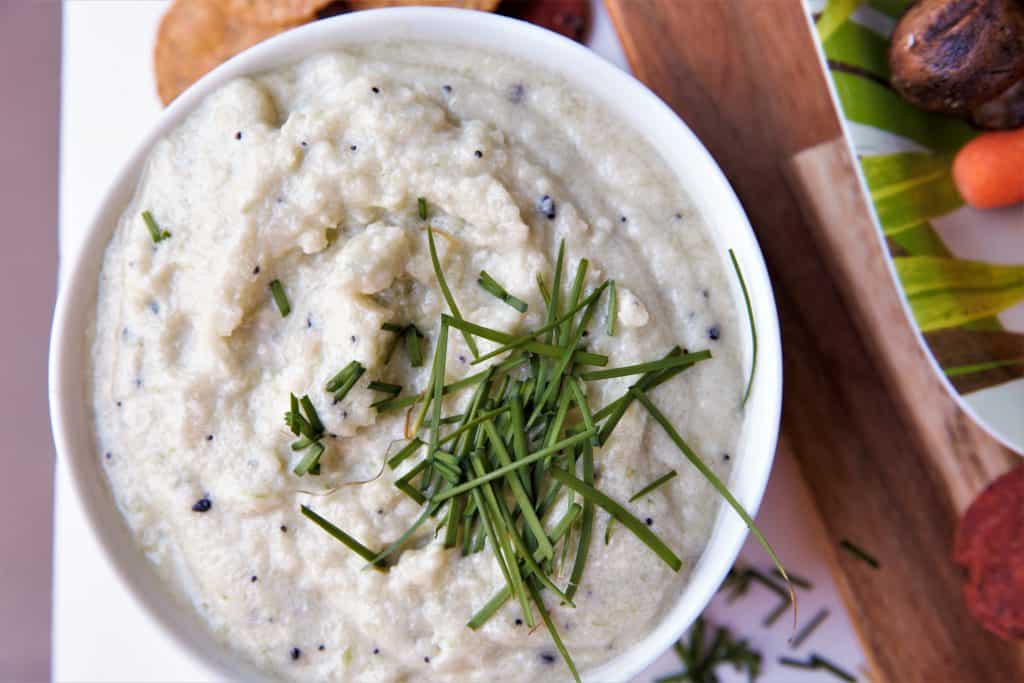 Related
Recipe
Fruit And Vegetable Appetizer Board
Just in time for the 4th of July, you can whip up this yummy appetizer board packed with nutrition and flavor.

Ingredients
Fruits and Vegetables
1-½

cup

fresh mushrooms

1-½

cup

butternut squash

1-½

cup

baby carrots

1-½

cup

cherry tomatoes

1-½

yellow pepper, sliced

1-½

cup

watermelon, sliced

1-½

cup

pineapple, sliced

1-½

cup

strawberries

2

cups

gluten free crackers

8

slices

french bread, sliced into small pieces

2

tablespoon

olive oil

optional

½

teaspoon

salt

¼

teaspoon

pepper
Chile Lime Sweet Potatoes
2

large sweet potatoes, sliced

⅛

cup

olive oil

2

tablespoon

chile lime seasoning

1

teaspoon

sea salt
Zucchini Onion Dip
2

zucchini, peeled

½

cup

green onions or leeks

½

cup

vegan cream cheese

4

cloves

garlic

⅛

cup

olive oil

optional

1

teaspoon

sea salt

1

teaspoon

granulated garlic

1

teaspoon

black/white sesame seeds

1

teaspoon

garlic chives for garnish
Kale Spinach Avocado Dip
1

ripe

avocado

1

cup

fresh kale, stems removed

2

cups

fresh spinach

½

red onion, chopped

1

teaspoon

sea salt

3

tablespoon

olive oil

optional

4

cloves

garlic

1

teaspoon

granulated garlic

1

lemon, juice of 1 lemon
Sweet Fig Dip
6

dried figs, soaked 2 hours in 1 cup water, water preserved

1

cup

raw cashews, soaked 2 hours and drained

½

teaspoon

sea salt

2

tablespoon

maple syrup

1

lemon, juice of 1 lemon

¾

cup

fig soak water. Add more if needed.
Instructions
Notes
I used butternut squash, cherry tomatoes, yellow pepper, mushrooms, and baby carrots for the vegetables.  I chose to grill the butternut squash and mushrooms, but you can chose any vegetables that you like and either grill some or serve them raw.
Nutrition