My story about how I ended up with an awesome organic vegetable and herb garden in 4 square feet, starts with this picture.
I came to Southern California in 1977 on vacation.  I loved it so much, I went back to Georgia, packed my U-Haul and my 2 year old daughter, and we headed to Cali for good.  Over the years, I have owned various houses, with different sizes of yards, but never, do you get any portion of "acres" on your property when you buy a house or condo here.   Land is at a premium, with the land value often 3x the value of replacing the house or condo.
Unfortunately, because of property situation, you can't really have a huge garden like you can in other states that I have lived in like Georgia, Florida or Indiana.  As a result, my ability to grow my own food has been seriously hampered.  Because I am an avid believer that herbicides and pesticides are detrimental to our overall health, I have been paying the price for organic produce.
Out Of The Box Thinking
My patio now is 10' 6" x 11' 6", a mere 120 square feet.  Because I have to do all things patio in that limited space, an organic garden that only takes up 4 square feet is something I want, and need.  I am completely enamored with this Garden Tower!  My tower arrived on May 3rd, and I put it together myself, easy peasy.  I went to the garden store, and bought the organic soil, my plants and my worms.  It is kind of like having pets now, because I have to feed them nutritious food so that they will create nutrient rich soil for me.
I used the zip ties to tie down the center column so that it didn't shift while adding the soil, because, who knew, soil is heavy?  I added my plants and this is what it looked like on May 5th.
I filled up the compost tube with scraps and various clippings, but it is important not to use grass or clippings that have had pesticides applied to them.
I had to do research on exactly what to feed the worms, and found helpful information on what not to do, here.  
No citrus, onions and egg shells--I also wonder if avocado skins are too tough as well?  In any case, it all seems to be working.  Here is my garden tower only 23 days later...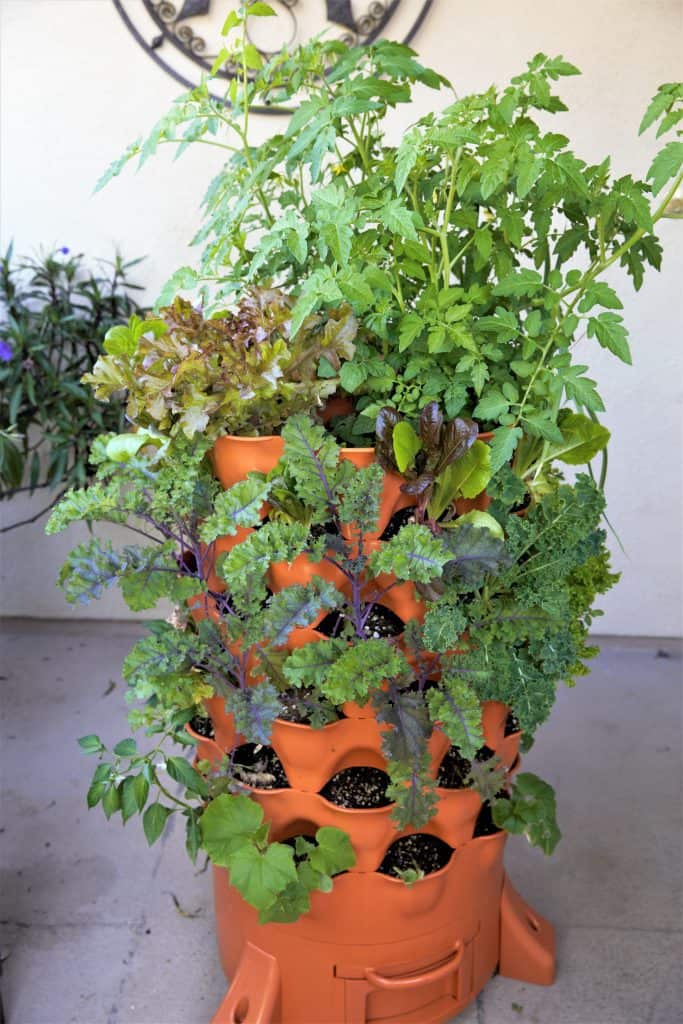 It is already time to harvest some of this lettuce and kale!
The herbs are doing really well, and I use a lot of herbs and vegetables in making the recipes on this blog.  It is so much better to have fresh, organic herbs, and it is also so much easier to just walk outside and cut them.  Oh, did I mention, this garden tower spins around so that you can reach all of the plants, and no weeding.  A big plus!  I will update this post from time to time to show progress on my garden.  I will also add links to the recipes that I created with all of these foods that I grew myself.  Not bad for a city girl.
These are the plants that I started with:
Several varieties of lettuce
Several varieties of kale
Cherry tomatoes
Oregano
Cucumbers
Basil
Peppers
Cilantro
Dill
Parsley
Garlic chives
Thyme
Sage
Rosemary
Mint
Spinach seeds
I plan to add more when I see how these plants adjust.  I am finding that dill is quite temperamental.  I am also going to grow my own stevia from seeds, to use for sweetener in my recipes.  Update:  Even though I love, love the cherry tomatoes that I have grown, they grew so huge, that they overwhelmed the top section.  I think I prefer to have smaller plants that won't block the sun from others.
If you want to try organic patio gardening yourself, you can get your own Garden Tower here.  It is a great project to do with kids, because it give them an opportunity to participate in feeding the worms, selecting the plants and basking in the success of actually producing healthy food that the family can eat.
The main features of the Garden Tower are:
Grow 50 Plants & Vegetables in Four Sq. Feet
Compost & Garden in One — Nutrient Rich Gardening
Faster Growth than Any Other Garden
Minimal Upkeep & No Weeding Required — Rotates for Easy Accessibility
Award Winning Innovation & Design
Non toxic BPA  and PVC free materials
Size 43" x 24.5"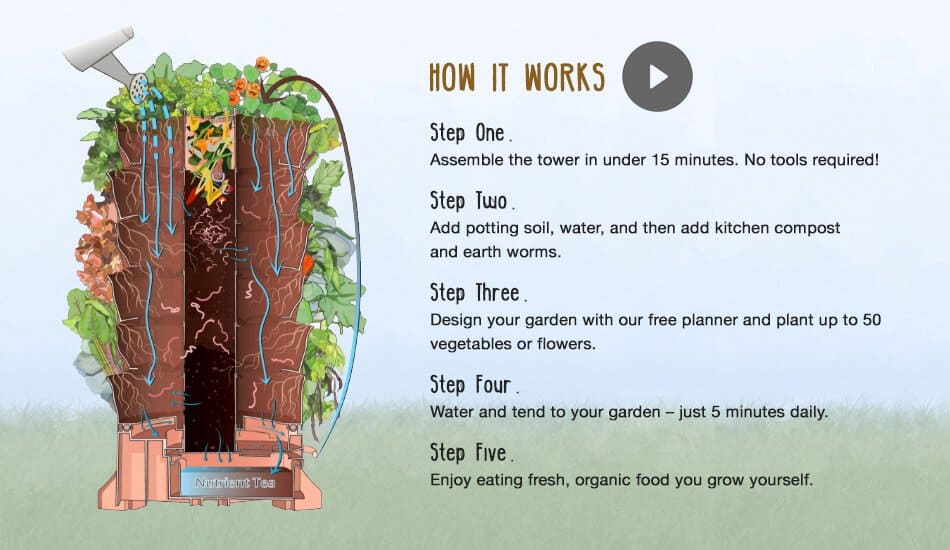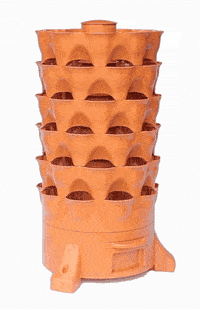 The Garden Tower is an investment that I feel that I will recoup in one season of growing my own food, and that I will enjoy for years to come.  Right now, it is on sale.  Try it out for yourself.
Some of the recipes that I have made with fresh produce:
Author:  Barbara Gilbert

Updated September 2018