Broccoli Pepper Jack Breakfast Casserole. We are still spending much more time at home, so that means eating has become a different kind of venture.  Sometimes you just want to be creative and prepare something magnificent that will get rave reviews, and other times, it is all about the indulgence of your comfort foods.  These days, comfort food wins out.  For me, breakfast is always my go to comfort food.
Whatever school of thought you aspire to, that breakfast is the most important meal of the day or you intermittent fast until noon, one thing is undisputed.  Breakfast should be more than just dough, carbs, bread--it should have some nutritional value.  For that reason, pop-tarts, bagels, pancakes, waffles with nothing else, isn't really the breakfast that I have in mind when I think of a healthy breakfast.
This Broccoli Pepper Jack Breakfast Casserole is my idea of breakfast comfort food.  It features nutrients from eggs and broccoli, and off the charts yummy flavor from pepper jack cheese.
The other factor that is important in comfort food, is that you don't have to work to hard to prepare food to be comforted---in other words, no 10 step recipes qualify for comfort food.  This recipe is so easy, perfect for a starter cook, (even the kids can make it) and it is ready in 30 minutes.
Ingredients For Breakfast Casserole
The shopping is super simple--you might have all the ingredients on hand.  For this dish you will need:
eggs
pepper jack cheese
broccoli, either fresh or frozen thawed
onion
tortillas, either wheat or corn for gluten free
salt, pepper
That is it.
Steps For Preparing Broccoli  Casserole
 Add eggs to blender and blend until smooth.
Pour into bowl, and add remaining ingredients.  Stir with spoon.
Oil 9x9 dish
Slice 2 tortillas in half
Place tortillas in bottom of dish with cut side facing edge
Pour egg broccoli mixture on top of tortillas
Bake 30 minutes at 350 degrees.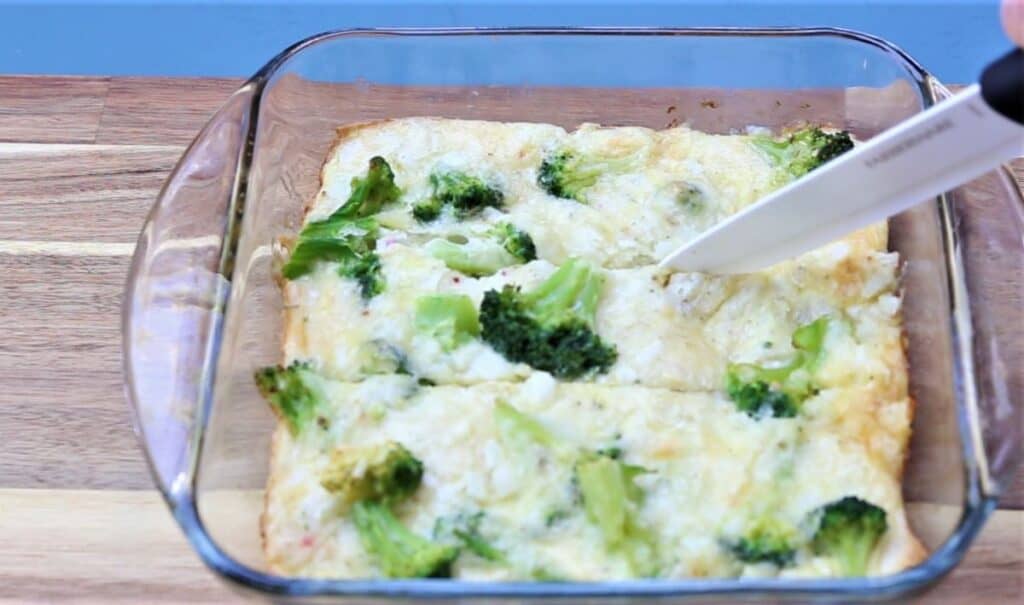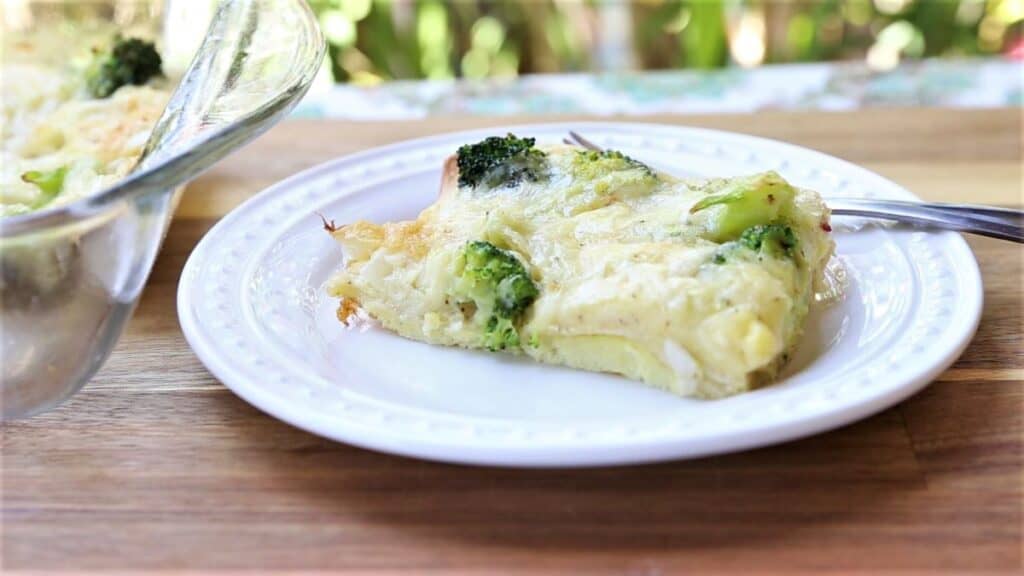 Broccoli Pepper Jack Breakfast Casserole
Broccoli Pepper Jack Breakfast Casserole-super easy comfort food breakfast casserole, ready in 30 minutes
Ingredients
2

large tortillas, cut in half

use corn tortillas for gluten free

6

eggs

1- ½

cup

shredded pepper jack cheese

1

cup

broccoli, thawed

1

teaspoon

sea salt

½

teaspoon

black pepper

½

cup

chopped onions
Instructions
Slice tortillas in half. Place in bottom of oiled 9x9 pan

Blend eggs, salt and pepper in blender.

Add cheese, broccoli and onions, and stir with spoon. (not blender)

Pour mixture into pan. Bake at 350 degrees for 30 minutes
Video
Nutrition
Serving:
1
g
Calories:
283
kcal